The Best Car Dealership Near Lamont, CA

Carking, a car dealer in Lamont, CA, is setting a new quality standard for auto dealerships. We offer the best selection of quality used cars, sedans, trucks, and SUVs along with the most capable sales force to better serve our customers and ensure their satisfaction. Our mission is to serve our customers and help them get home with the perfect vehicle!
Quality Vehicle Dealership Lamont, CA
Carking is a high quality used car dealership in Lamont, but we also serve an area far beyond. Our used car inventory is well stocked with cars from the best brands. We offer everything from compact cars on a budget to high-end luxury cars. Carking is home to more than just many of the best used cars. We specialize in bad credit, no credit, and first time buyers. We offer you a vehicle financing center to help you get behind the wheel of your new car at the best possible price, the perfect place to buy and finance your vehicle.
Carking is committed to customer satisfaction and we have provided you with a map and our address and phone number so that you can easily find us. We are passionate about luxury cars and we want to share this passion with you when you buy your new car from us. Make transportation your next stop to shop for your next vehicle.
Why  Car Finance With Us?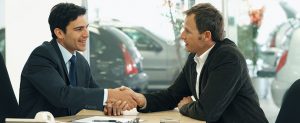 Working with the car finance team at Carking has a lot of advantages. We all strive to be hassle-free. When negotiating with lenders for your used car loan, we will put in a lot of effort to secure the best terms for you, helping you save money and taking care of the legwork.
With several used car financing options, the most competitive rates around, and a broad network of lenders to choose from, it is clear that we are the go-to option for drivers looking for the best loans in the Lamont area.
You couldn't find the vehicle you were searching for. We can guide you to it! You can enter the desired car, sports car, minivan, truck, or SUV into our car finder tool and send us the vehicle's specifications.
You will immediately receive information about these models, including pictures, as soon as we find appropriate vehicles.
We Have Real Solutions for the Credit Challenged
If you have good credit, bad credit, no credit, or are a first-time buyer, our used car finance center will work to get you a loan, no matter what. And if we can't, we'll let you know right away. Every year, our lenders get thousands of offers, so they are more likely to approve a deal from us than from a different used car dealership with which they are not familiar.
It may be useful for you to apply on our website to get pre-qualified for a loan in order to speed up the process of getting a used car loan. When you arrive at the dealership with a pre-qualification, you've already completed certain steps in the process, such as verifying your credit score, choosing an interest rate, and determining your monthly budget.
We have a solid reputation in the automotive sector.
We maintain a constant rapport with our clients.
We promise to provide excellent service.
We have technicians with extensive factory training.
We have easy access, plenty of parking, and a great location.
We are "low-pressure" salespeople with a wide range of experiences.
We work hard to ensure that all of our clients are "extremely satisfied" clients.
We will show you why we are the best in town!